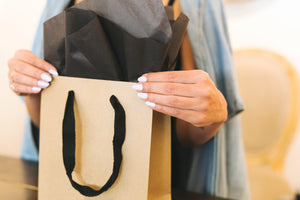 Uncompromising Attention to Detail
Our Stylists
Can offer you early access to new arrivals, as well as being your go to gift advisors. At Carl Meyers, we offer a pick-box option which means we create a box full of the latest trends and must-have looks based on your everyday styles and unique size. At no cost to you, we ship directly to your doorstep and send a return label for the items you do not wish to keep. It is as simple and as fun as that with no subscription required! Also, at no cost to you, we offer closet editing.Our team conveniently comes to your closet and re-vamps your wardrobe! Not necessarily throwing items away, but creating and showing you different ways to style your current apparel. Styles always come back around!
What Sets Us Apart?
We offer custom clothing. When you visit our store, we personally take your tailored measurements to create your dream outfit! We are here to make shopping all about you! When you buy a full priced item, we offer complimentary alterations. All year long we take the worry out of gift buying with complimentary gift wrapping!
Explore The Store
Our store is a reflection of the passion and obsessive attention to detail that drives all that we do at Carl Meyers. With styles ranging from casual to formal evening wear, there is something for nearly every occasion.